NEWS | Getting To Know IG Masonry Support's New Production Site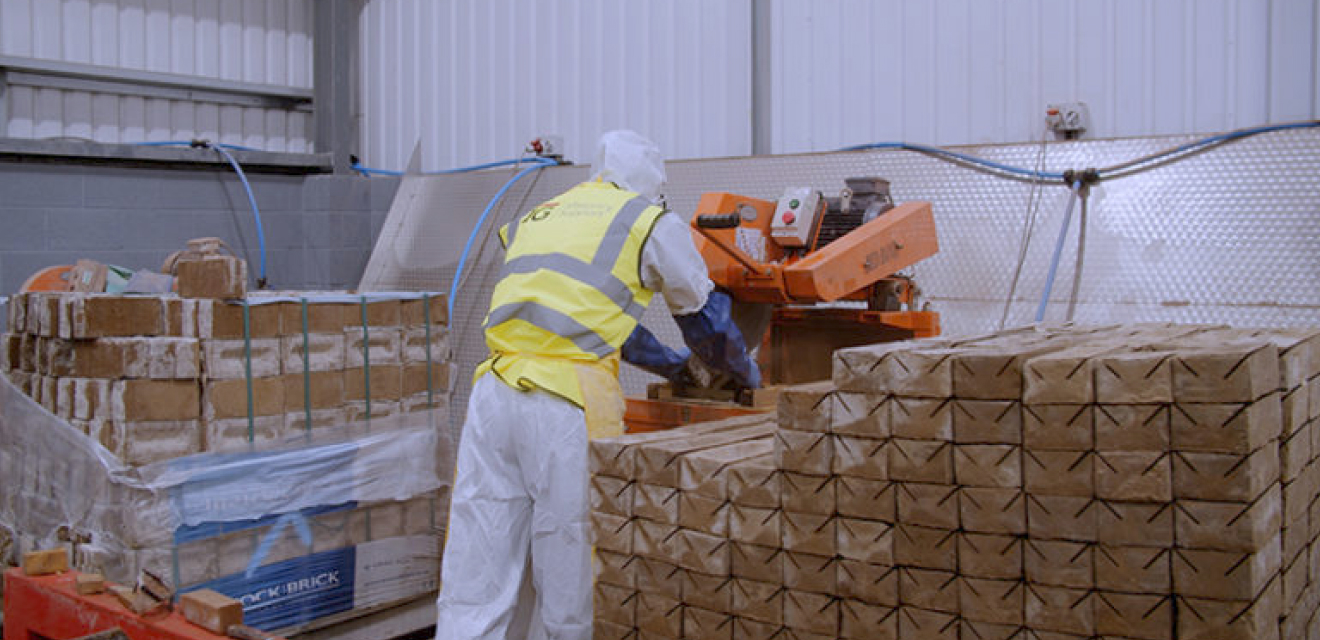 By Scott Denham, Sales Director, IG Masonry Support
Here at IG Masonry Support we are committed to innovating the very best products and systems for current and future customers. In order for us to continue delivering the best time after time, it became apparent that we needed to expand our existing production facility to take on another site solely for brick fabrication. Minutes from IG Masonry Support's Swadlincote headquarters, this six-acre site houses three production units. An exciting time for IG, what does this new addition to our site portfolio mean for our customers?
Why did we decide to expand?
Look at any successful company and what will become immediately apparent is that the rate of a business's growth is made evident by the development of new manufacturing sites.
One of the principal reasons why we chose to expand at this time was that we saw our current product range excel in the marketplace. We were also very close to capacity, and these demands meant we desperately needed to avoid increasing the lead time of our product. Now, with a new facility we will be able to deliver the goods to our loyal customers – and, of course, attract new ones in the process!
The Swadlincote manufacturing site was previously split between steelwork fabrication and brick, but due to customer demand for our products, we needed to increase both our steel fabrication capacity and create an entire factory dedicated to our brick slip products and services. This addition will enable us to offer a standalone brick cutting service for our customers, as well as manufacturing them for our brick slip products. Previously, customers may have sourced brick cutting services from other suppliers, but by broadening our production capability, we can offer a number of products and services under one roof. Furthermore, as we are a business built on quality, our new facility is ISO 9001 compliant so we are able to offer the quality checks that other smaller companies cannot.
The new production facility includes a unit dedicated to cutting, complete with an automated cutting machine. This is a product assembly unit where bonding and mechanical fixing of brick slips to our product are completed. A third unit is also primarily used for quality checking and logistic preparation prior to dispatch. This has enabled us to free up space at our steel fabrication facility in Swadlincote, providing the area to double the number of welding bays to twenty, meeting customer demand.
What will it enable?
It goes without saying that the expansion will have a positive impact on our staffing levels, with a predicted 6% increase this year. The opening of the facility will mean we can provide our customers with greater scope in terms of bigger and more complex jobs. Another ambition will be to offer product training on the new site, whether it's for customers, business partners, staff training, or invited college students and apprentices. We are keen to support the next generation of professionals within the construction industry.
Although the expansion comes at the most challenging time for the UK economy, IG has been able to complete the process as seamlessly as possible. Throughout the pandemic we may have changed our working practices, but as a business we didn't stop at all. We are fortunate to have emerged from this crisis in remarkably good shape. We have been working either remotely or in a COVID-safe environment for quite a number of months now to meet demand, and this expansion will further help this situation. It will increase our production facility space, enabling a wider range of shift patterns whilst ensuring people are safe at all times within the production environment.
As a company we refuse to stand still. Investment in specialist plant and equipment will mean we can meet the challenges that lie ahead. In turn, for our customers it will enable us to continually meet their needs and provide the level of service we are renowned for.
---
Request CPD Presentation
Gain your CPD points by requesting a Continuous Professional Development presentation on IG Masonry Support solutions.
Request CPD