Andy Sharlot reflects on 20 memorable and rewarding years with Keystone Group
July 2022 marks Andy Sharlot's 20th anniversary as a Keystone Group employee. To commemorate this milestone, we asked Andy, currently IG Masonry Support's Chief Designer, to tell us about his career to date whilst highlighting memorable projects and events he's experienced along the way.
Q: Tell us a bit about yourself?
A: For the past seven-and-a-half years I've been with IG Masonry Support, initially as Design Manager before becoming Chief Designer. I've always loved architecture and building, which is reflected in my passion for DIY. I like nothing more than making things and taking on all kinds of building projects. Taking things apart to see what makes them tick is a particular hobby of mine. This combination of interests is why Keystone is such a good fit for me.
When I joined the company in 2002, I was probably older than a good number of the engineers that are in the business today. Prior to joining Keystone, I had a 15-year career in road haulage.
Q: How did your career path lead to the construction industry?
A: I was a late arrival to the construction industry. Up until that point I'd been an artic driver. I felt a change was needed, so I followed my other passions: architecture, building and making things. In order to make the career transition I went into full-time further education where as a mature student, I undertook a Foundation Degree in Building Design and Construction.
Q: Tell us about your career path within the Keystone Group?
A: I joined Keystone Lintels on July 22nd, 2002 as a Technical Engineer, progressing to Assistant Technical Manager in 2006. I've always been very involved with the development of our Brick Slip products from the early days; starting with the traditional flat gauge arches then on to larger and more ornate challenges.
In late 2011, a masonry support system was brought into the company, becoming the catalyst for the start of Keystone Special Projects. I saw an opportunity to marry our Brick Slip system to masonry support. Owen Coyle – current Divisional CEO for IGMS – and I managed to secure two large projects using the system in Scotland. Hence, Brick Slip Masonry Support was born. This eventually became B.O.S.S.
Thereafter, Special Projects developed and grew and became IG Masonry Support. Five engineers from Special Projects, including myself, remain with IG Masonry Support today.
As Chief Designer, I'm responsible for the 16-strong IGMS Estimating Team and still very much involved in the technical and engineering aspect of many projects, particularly the more complex programmes.
Q: Fondest memory and favourite project?
A: Wow, there are a lot of memories and favourite projects; how long have we got? I think before I start, I would like to thank Keystone Group for the opportunities I've had over the past 20 years. Their support and allowing me the freedom to design and develop products has been crucial to my time here. In terms of favourite memories, winning Commercial Innovation of the Year at the 2015 Construction News Awards was a real highlight. It was awarded for our development of Brick Slip Masonry Support, which eventually grew into B.O.S.S.
In regards to memorable projects, there have been many. The following are of particular note:
The first Brick Slip Masonry Support project in Laurieston, Scotland
Winning the 'Chairman' category at the Brick Awards for a project involving complex lintel, column and sill details at Artillery Row, London
Providing an interesting Brick Slip fascia for Chelsea Creek Bridge in London – to date, the only bridge project involving IGMS
Providing an interesting and special design detail for a prestigious and unique project at Hendrick's Gin Palace in Girvan, Scotland
Completing a new challenge in supplying a range of brick sill and head returns for a housing association building in Lewes Road, Brighton
A recent, prestigious project in Borough Yards, London where we helped supply an outstanding finish for a new market building
Supplying a unique sectional arch detail, another new challenge as part of a project at Ilona Rose House in London.
Q: What advice would you give to young people starting a career within the construction sector?
A: Careers take time to develop; it's a marathon not a sprint. These days, people tend to leap from job-to-job in order to progress. It takes time to leave a mark on the construction industry. I've seen people start to make their mark, then lose patience and move on. It's my belief and experience within the Keystone Group that if you prove your worth, rewards will come. It's extremely rewarding to have customers that you have never worked with call and ask for your design and technical advice through recommendation alone.
Q: What are your goals for the next five years?
A: Retirement! Only joking, Sean. IG Masonry Support is full of challenges. The focus of my role has moved slightly to looking at current products in relation to standardisation, automation and product optimisation. That will keep me busy for a while. Perhaps in time a role involving training, coaching and supporting the team with design challenges might prove enticing. Who knows?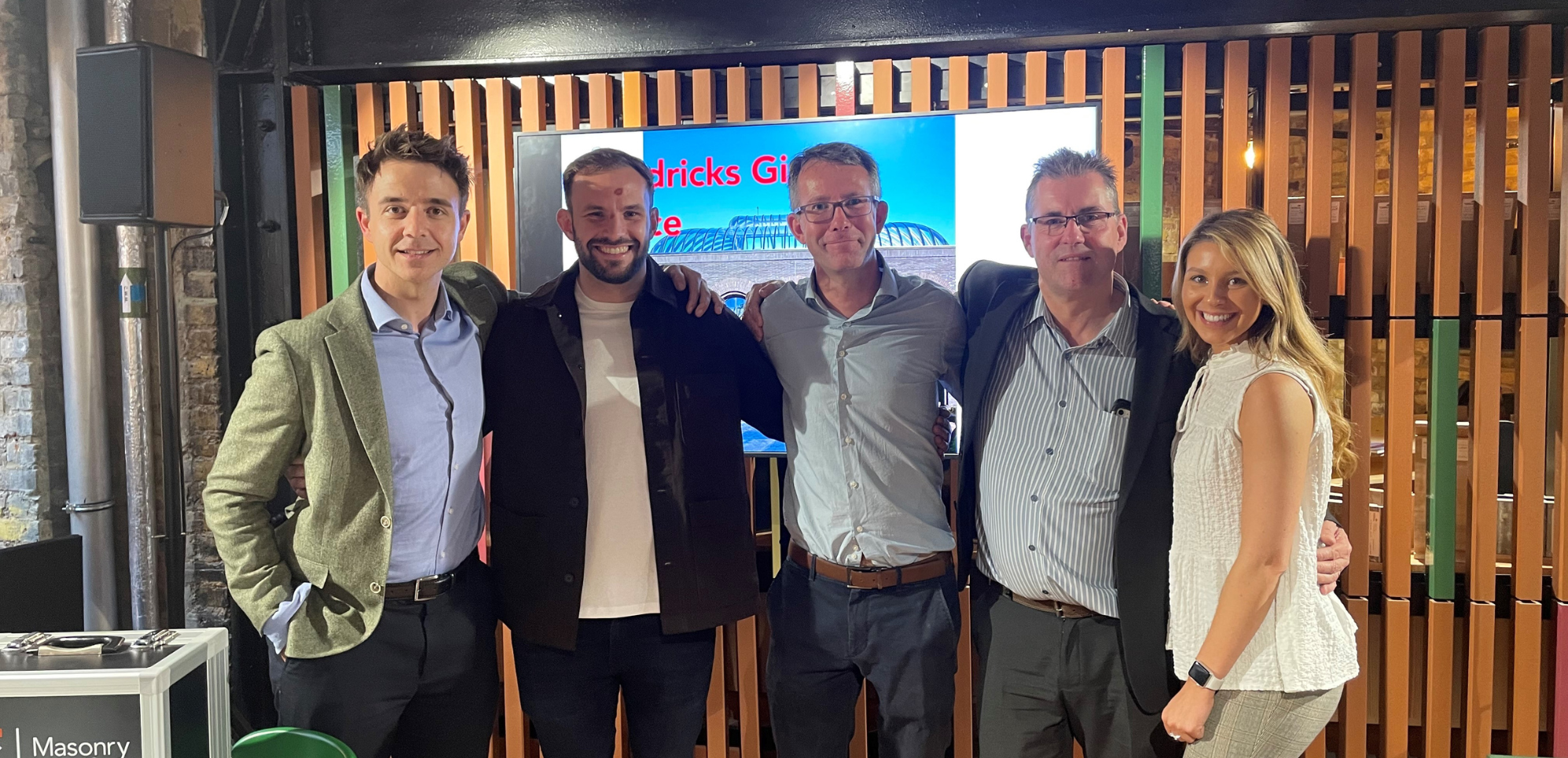 Sean Coyle, Chairman of the Keystone Group, said: "I have worked directly with Andy on numerous projects and I must say he is probably one of the most creative people in our industry. He has a special skill for finding practical solutions for the most elaborate brickwork features, as is evident by the many beautiful buildings he's been involved with. Andy now works with a team of consummate professionals in IG Masonry Support and we are very fortunate to have him in the company. Our industry must also be thankful that Andy is a 'brickwork support man'. Congratulations Andy on your 20 years with Keystone Group and thank you for your service."
Andy Neal, Managing Director of IG Masonry Support, followed by saying: "Andy is a huge asset to our business. Myself and Andy have worked closely together for over 17 years ‍and I'm extremely grateful for his contribution and dedication to the company. Congratulations on your years within Keystone Group and here's to many more."
---
Request CPD Presentation
Gain your CPD points by requesting a Continuous Professional Development presentation on IG Masonry Support solutions.
Request CPD